Cuvée is De Martino's finest wine, which comes from its emblematic Santa Inés Vineyard in Isla de Maipo. Produced in small quantities and only in optimal vintages, the wine achieves the maximum expression of De Martino's house style.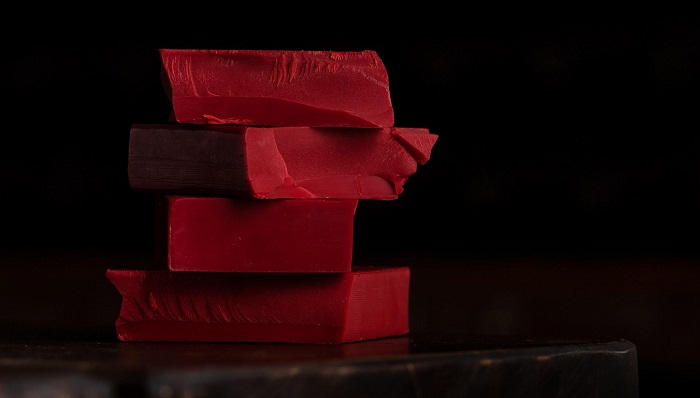 Cuvée comes from the Santa Inés Vineyard, which has been owned by the De Martino family since 1934. This vineyard is also the source of the wines La Blanca Semillon, Alto de Piedras Carmenère and La Cancha Cabernet Sauvignon. The climate is temperate Mediterranean as a result of the maritime influence, which manifests as cloudy mornings and constant breezes, especially during the summer months. The soils correspond to alluvial deposits with a high gravel content and calcium carbonate.

The 1.6 hectare vineyard comprises three blocks: one of 0.85 hectares, which was planted in 1997 and two, measuring 0.42 and 0.33 hectares, which date back to 1999. The vineyard is oriented east-west and the per-hectare planting density is 4,166. The vines correspond to massal selections from very old material and they are ungrafted and trained in double guyot.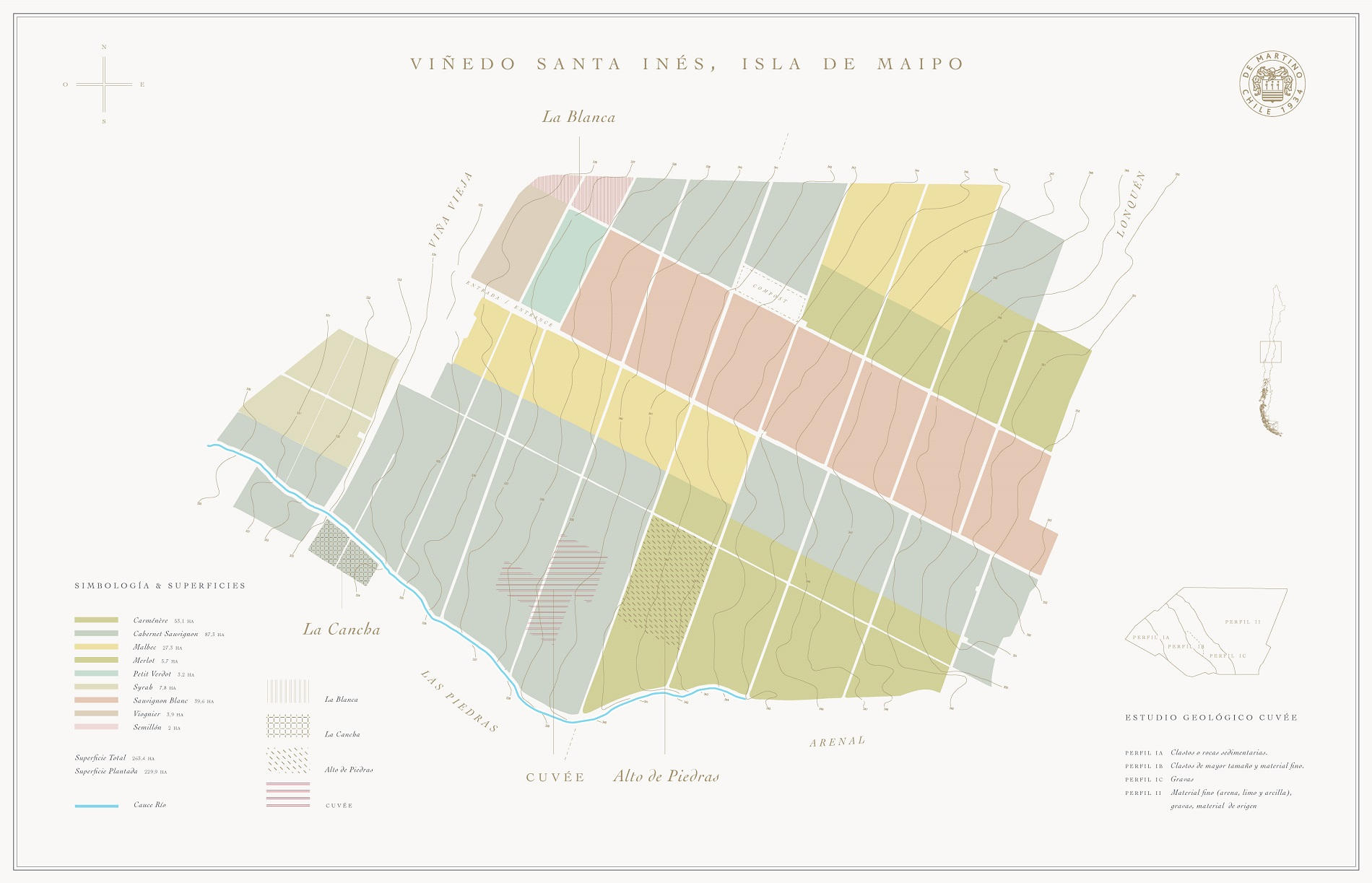 The grapes were hand-harvested into 10 kg bins on March the 2nd and then rigorously selected and carefully destemmed in the winery. The grapes were then cold macerated for 8 days prior to undergoing alcoholic fermentation. In the quest for a defined identity, the fermentations occur spontaneously at temperatures of between 22ºC and 24ºC. A post-fermentative maceration follows and the total maceration time is 86 days. The wine is then racked into neutral French oak barrels for 4 months and then racked again into 2,500 lt foudres to age for another 14 months. The resulting wine is neither fined nor filtered prior to bottling with the goal of maximizing its expression.
Cabernet Sauvignon 88% Malbec 9% Petit Verdot 3%
Alcohol: 13% vol pH: 3,47 Total acidity (Tart. Ac.): 6,05 g/lt
Winter 2019 was dry, with just 56 mm of cumulative rainfall, among the lowest totals ever recorded in this area. Spring got underway with lower than usual minimum and maximum temperatures but there was no damaging frost during budburst or the following weeks. The conditions for flowering and fruit set were good, so the number of berries per cluster was in line with the average. It was important to irrigate in spring in order for the plants to develop well. Summer was warm with average highs of 30.9°C in January and 30.1°C in February. This brought forward ripening compared to previous years and the choice of harvest date was decisive to retaining acidity.
No. of bottles: 3,119
Bottled on December 23rd 2021.